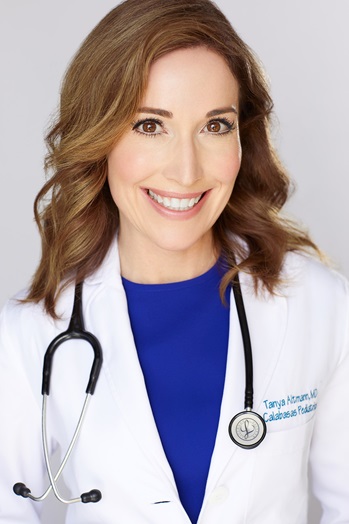 Spring is here, and summer is just around the corner, which means more free time for kids to play. To ensure families can always say YES to play, SC Johnson is introducing the new FamilyGuard™ Brand, a lineup of disinfectant formulas created to help protect families against germs by disinfecting the hard, non-porous surfaces that loved ones touch most.*
New Initiative from FamilyGuard™ Brand Helps Families Say YES to Play
Experts agree, play is an integral component to a child's development, as it builds important social and emotional skills. According to a recent study, due to COVID, kids are redefining the way they want to play, including seeking a safe space to play and the permission to say YES to play more. Yet where kids see fun and an opportunity to explore, parents can look at the same thing and see dirty surfaces,which may lead them to limiting kids' freedom to play.
This has uncovered a play gap between the way kids want to play and how parents are helping to facilitate it. To help close this gap, the FamilyGuard™ Brand is introducing YES, PLAY!, a new initiative that highlights the importance of having a dedicated, clean play space in the home, while giving parents the tools they need to be successful in today's state of family play.
To kick off the initiative, the FamilyGuard™ Brand has partnered with Dr. Altmann, FAAP, a UCLA-trained pediatrician, working mom of three children, American Academy of Pediatrics parenting book author of "Baby and Toddler Basics," and editor in chief of the American Academy of Pediatrics best-selling parenting book, "Caring for your Baby and Young Child."
"As a mom and pediatrician with more than 20 years of experience caring for children, I know the importance of playtime for a child's development and how touch plays a large role in exploration and learning for a child. I also know that germs lurk on surfaces that kids gravitate to, so it is sometimes tough for parents to let their kids play," said Dr. Altmann, FAAP. "FamilyGuard™ Brand comes at a perfect time, as we're seeing families express an increased desire for a dedicated and clean place for little ones to explore inside the home."
In addition to the partnership, stay tuned for more resources and giveaways to come this year as part of the FamilyGuard™ Brand YES, PLAY! initiative. Make sure to check back here for more updates.
According to Dr. Altmann, FAAP, here are a few simple ways parents can get started in meeting the play needs of their kids:
Make sure your child has a safe space to play.It doesn't have to be big or fancy, any dedicated, safe and clean play zone will work. Be sure to baby/childproof the area so there aren't any potential hazards. If your child is playing freely, check on them frequently to make sure they are playing safely. For infants and toddlers, a play yard or gated area can also ensure safety when you need to step away.
Encourage your kids to explore. Kids explore by touching things all day long. You can't follow your child around all day to stop them from touching things, nor should you. Instead, surfaces like plastic toys and other items that a child may put in his or her mouth require the additional step of rinsing with potable water after disinfecting with FamilyGuard™ Brand disinfectant products. The FamilyGuard™ Brand Disinfectant Spray is designed for use on 100+ surfaces₺, including where kids and pets play, and the FamilyGuard™ Brand Disinfectant Cleaner is expertly formulated for use in homes with children and pets.
Make sure to disinfect.Sanitizing kills bacteria on surfaces, while disinfecting also kills viruses. When determining when you should clean or disinfect, or the frequency, consider the type of surface and how often the surface is touched. If the space is a high traffic area, you may choose to clean more frequently or disinfect in addition to cleaning. The FamilyGuard™ Brand Disinfectant Spray and Disinfectant Cleaner were both formulated to kill 99.9% of germs, including the virus that may cause COVID-19 and the H1N1 virus,* when used as directed on hard, non-porous surfaces, by allowing both to sit on clean surfaces for at least five minutes.
Praise their play. Encourage free play by regularly telling your little one what a great job they're doing. "I'm so impressed that you built that fort all by yourself!" Or "Yay, you crawled across the room to mommy." Hugs and kisses work well too!
Offer choices. Sometimes kids need choices to encourage them to begin playing, or to discourage non-play activities such as screen time. Offering two choices also means you will hear fewer "No's" because they will have to choose one option. "Would you like to play catch or do a puzzle with Daddy?"
Ask your child and listen. "What do you want to do today?" Based on how they respond, help create an environment where they can explore their interest. For example, if they want to build a fort, you can give support by providing blankets and pillows. Don't be afraid to get creative!
Offer open-ended toys or games. Play items, such as blocks, balls and dolls, can be used in more than one way. This can encourage more imagination and creativity than coloring books or board games that have specific uses or rules.
Play with your child.Try to set aside time every day to engage and play with your child. A child's development is affected positively by consistent and loving relationships with parents as they interact through play. The bonds between parent and child are built and made stronger when playing together.
Invite friends.Encourage your kids to play with others. Whether siblings, friends, relatives, or neighbors, they will learn how to communicate, share, trust and problem-solve when other children are around.
₺ See www.FamilyGuardUSA.com for full list of approved and prohibited surfaces.
* Use as directed on hard, non-porous surfaces. See label for details.
About Dr. Tanya Altmann, FAAP:
Dr. Tanya Altmann, FAAP, is a nationally recognized child health expert, spokesperson for the American Academy of Pediatrics and Adjunct Clinical Professor at Children's Hospital Los Angeles. She is the author of several best-selling parenting books including Mommy Calls, Baby and Toddler Basics, What to Feed Your Baby and is Editor-in-Chief of the American Academy of Pediatrics, Caring for Your Newborn and Young Child: Birth to Age 5 and Your Baby's First Year.
She started Calabasas Pediatric Wellness Center to provide personalized and integrative comprehensive pediatric healthcare. She is on the executive board of the American Academy of Pediatrics Los Angeles Chapter and has served on the board of the National Association of Medical Communicators and the executive board of the American Academy of Pediatrics National Committee on Communications and Media.
With over 20 years of experience caring for children, Dr. Altmann, FAAP, is highlighting the importance of play, why parents should prioritize play space disinfection and how they can incorporate it into their home cleaning ritual.