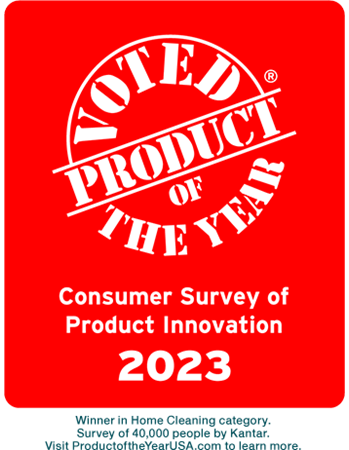 Say YES to the moments that matter by killing germs with The FamilyGuard™ Brand. Voted #1 by 40,000 American shoppers, the FamilyGuard™ Brand has been named an official 2023 Product of the Year winner in the Home Cleaning category for outstanding innovation. National survey conducted by Kantar, a global leader in consumer research. Product of the Year was established more than 30 years ago and is the largest consumer-voted award for product innovation.
These formulas help protect your loved ones against germs by disinfecting the hard, non-porous surfaces your family touches most. The FamilyGuard™ Brand Disinfectant Spray is designed for use on 100+ surfaces₺ including where kids and pets play and the FamilyGuard™ Brand Disinfectant Cleaner was expertly formulated for use in homes with children and pets. These new FamilyGuard™ Brand products kill 99.9% of germs, including the virus that may cause COVID-19 and the H1N1 virus.* Family time is one spray away with the FamilyGuard™ Brand.
₺ See 100+ surfaces tab on FamilyGuardUSA.com website to see full list of approved and prohibited surfaces.
* Use as directed on hard, non-porous surfaces. See label for details.